today we went to Crystal for the first time this season. it was one of those beautiful, perfect, clear, sunny, warm days that one usually only dares to dream about up here in western WA. it was also sammy's introduction to skiing. nathan spent the day down on the bunny hill with sam teaching him the basics, while katie and i ventured out on our own.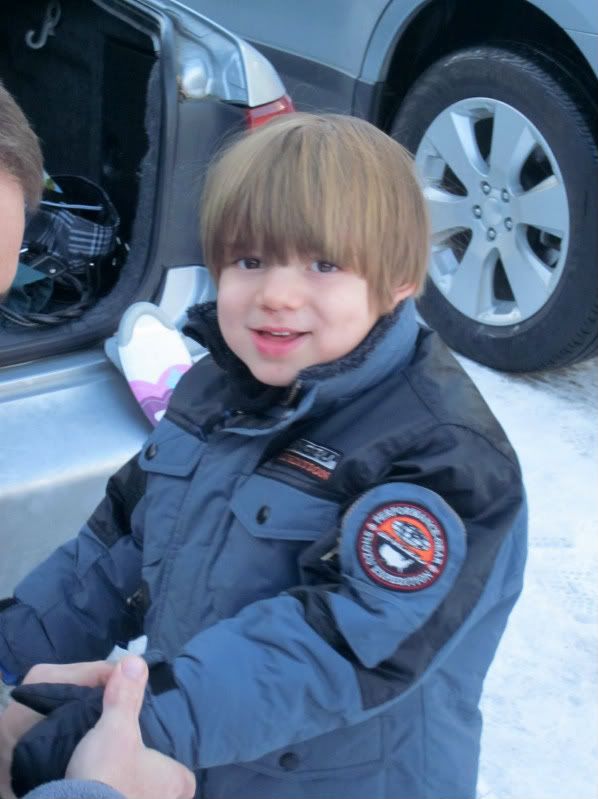 daddy getting sam ready in the parking lot.
all ready! (he reminds me of randy from "a christmas story" here)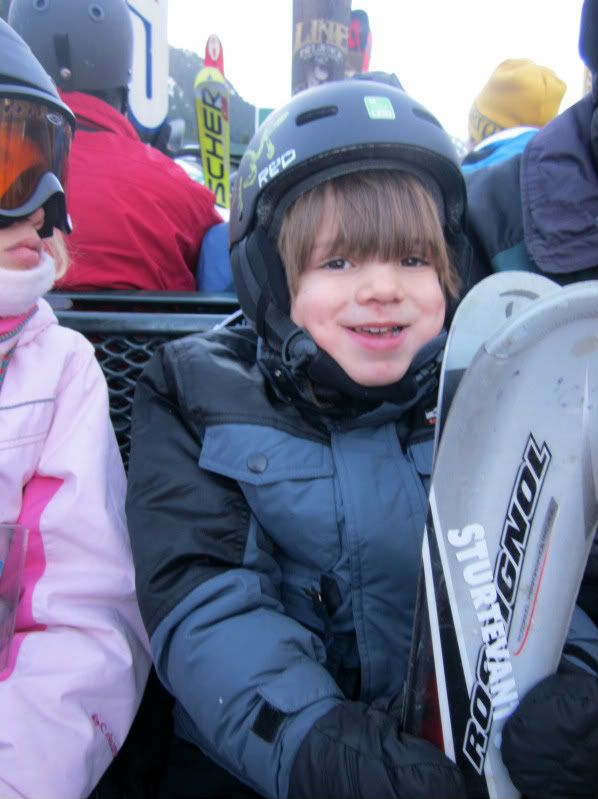 first time riding the shuttle!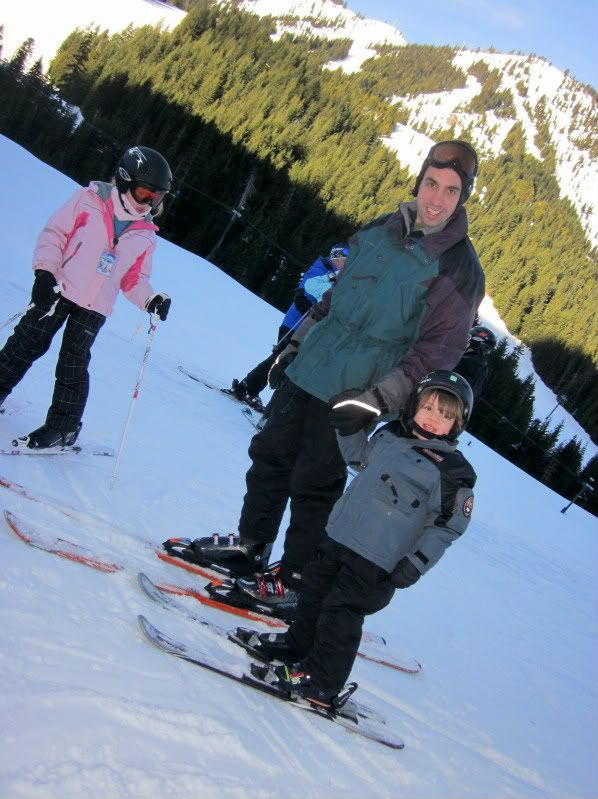 sam's first ski lesson (taught by daddy)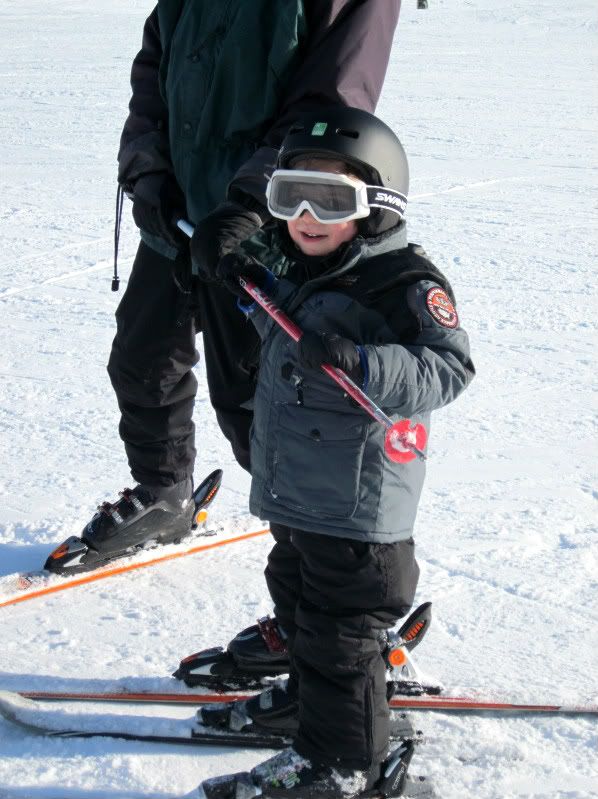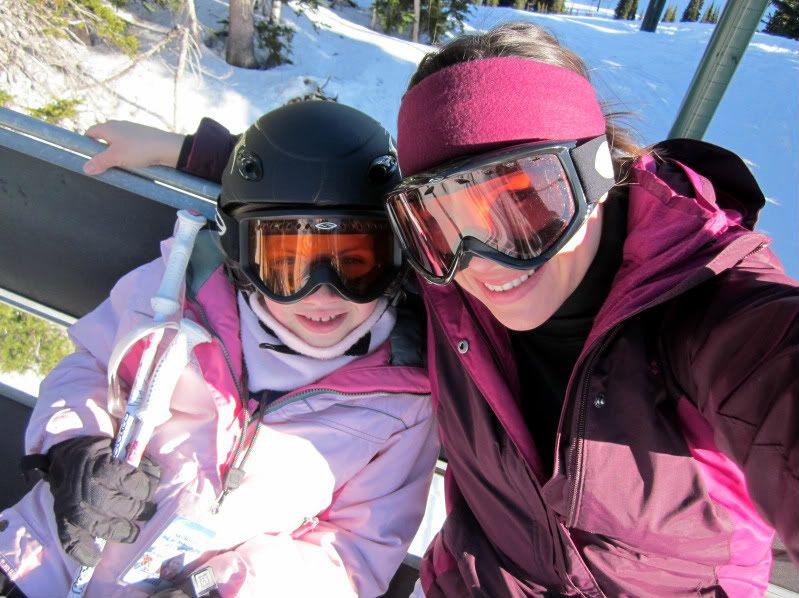 katie and i on the green valley lift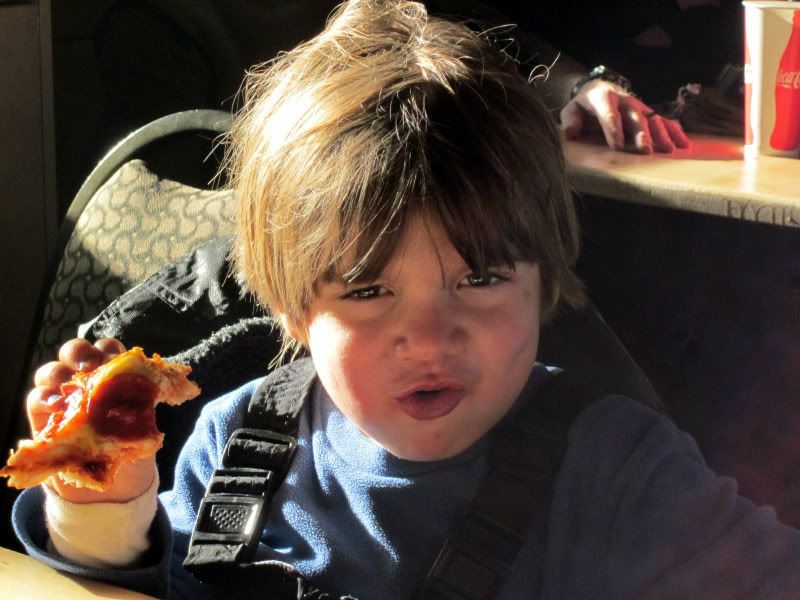 lunchtime. my pizza-monster worked up an appetite out there.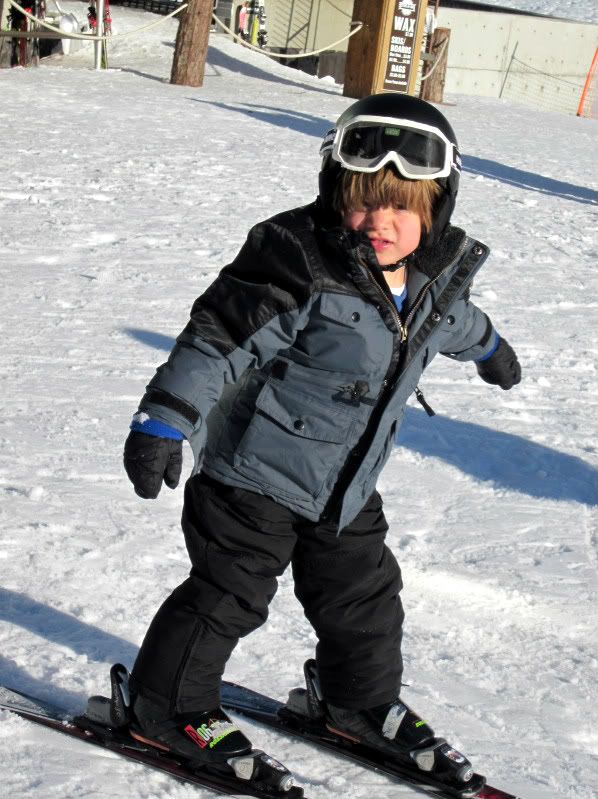 lookin' like a pro already :)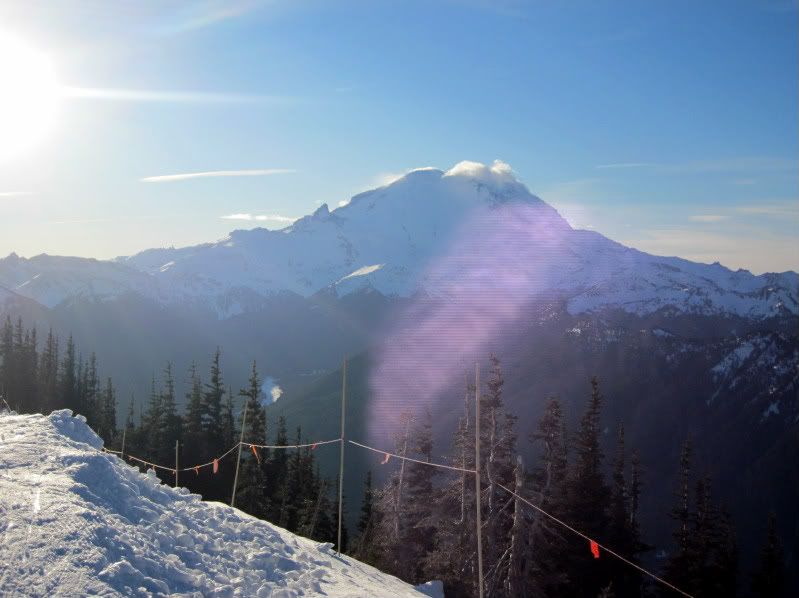 this mountain always makes me happy.
thanks for looking!