sunday was my baby's 4th birthday. he is the sweetest, funniest, cutest boy ever. (i may be slightly biased, though.) we celebrated with family and a couple friends at what sam probably considers the "funnest place on earth", chuck e. cheese :)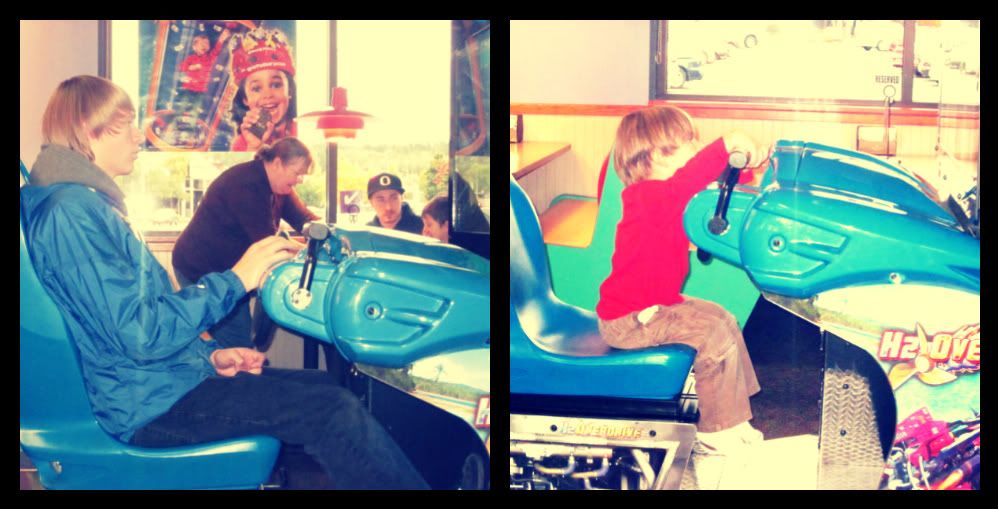 big bro, little bro.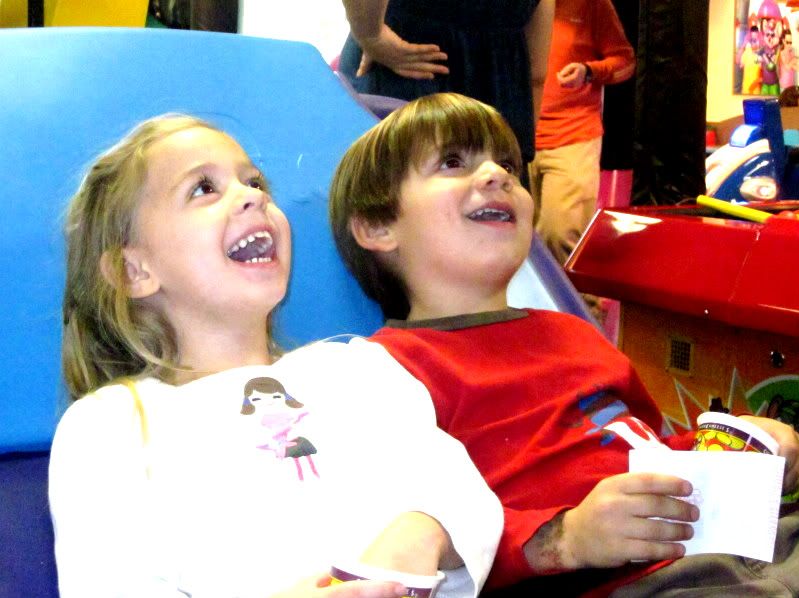 gabs and sam, lovin' the ride.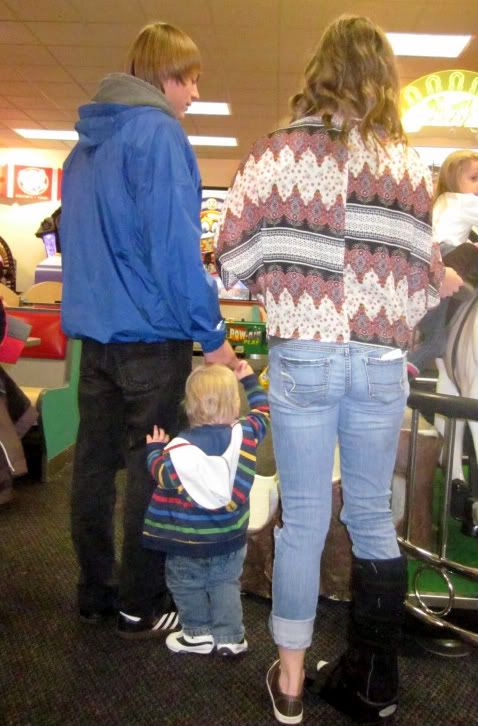 i thought this was *adorable*....austin leading preston around. preston grabbed his finger and wouldn't let go :)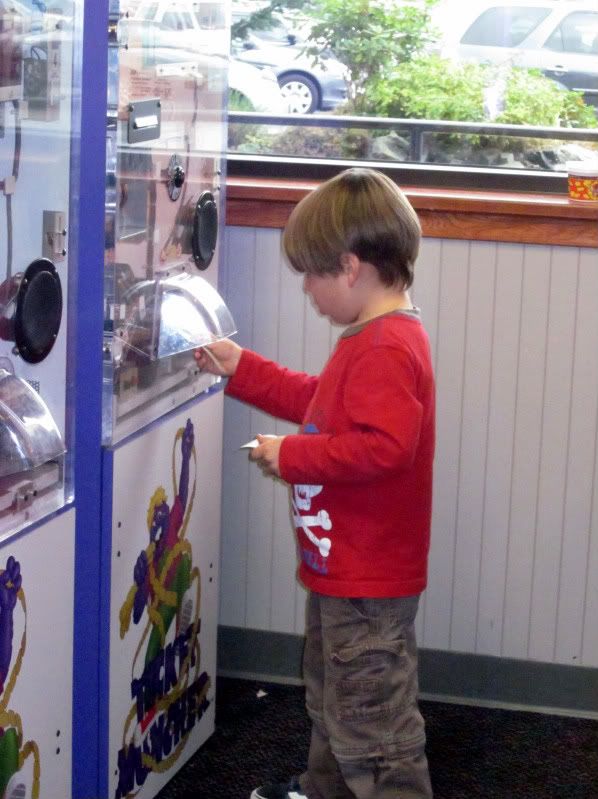 feeding the ticket-muncher.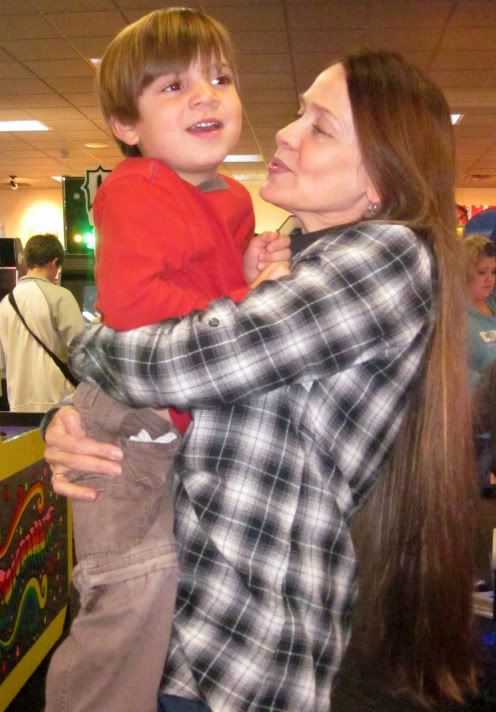 grammy/sammy.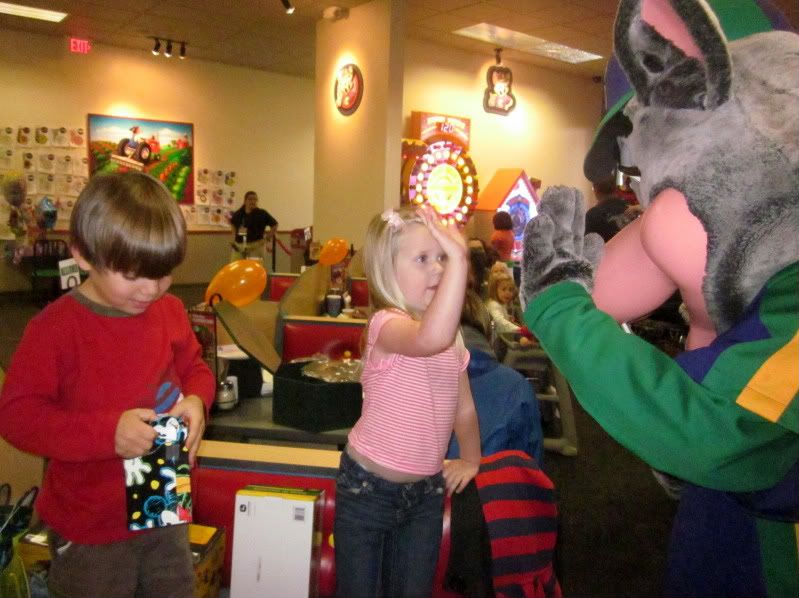 sam opening a present and ignoring the giant mouse, while ella gives him a high-five.
sweet card from gabby (sophie helped her with it!)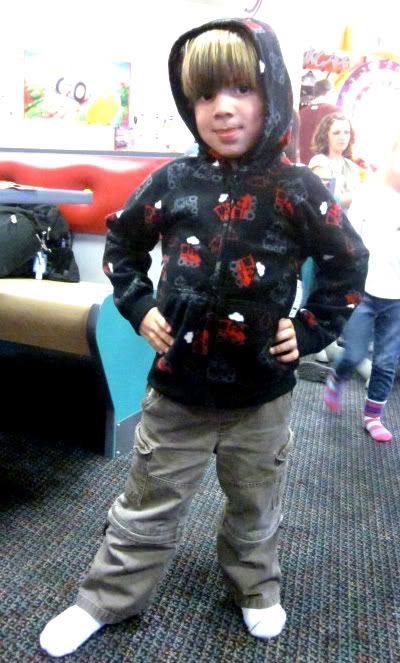 modeling his new jacket.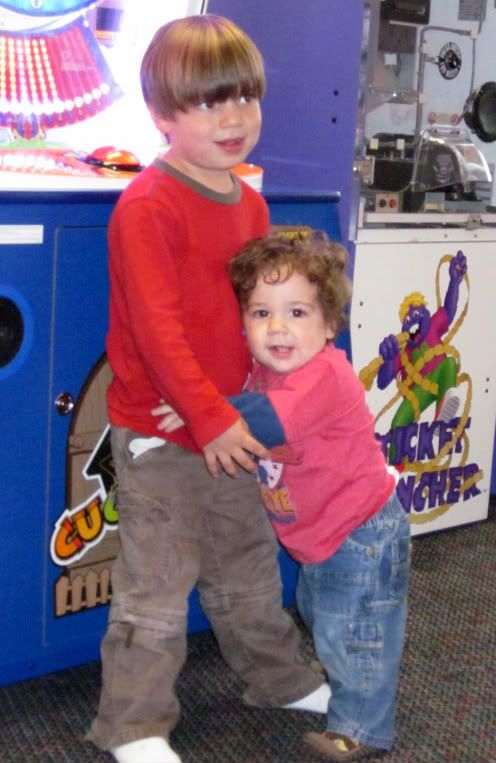 gettin' some benji-lovin'.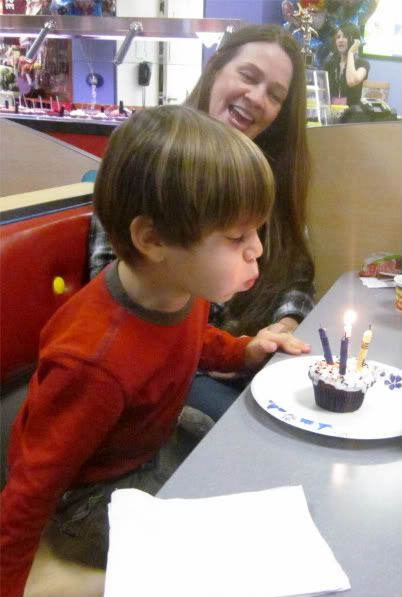 cuppy-cake time!
lovely pic, i know, but somehow it was the only one i managed to get with katie and soph-ball in it.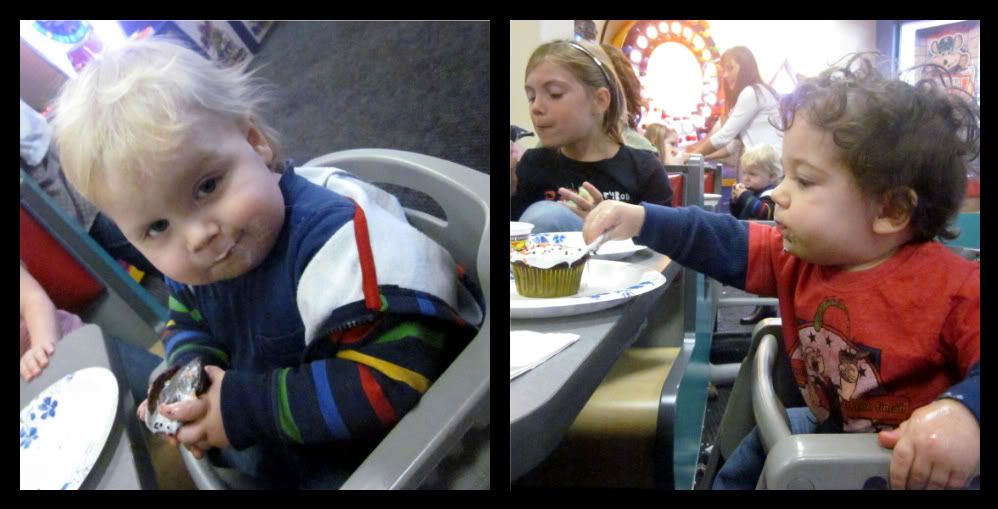 the littlest party-goers, enjoying their cupcakes (or frosting, in benji's case).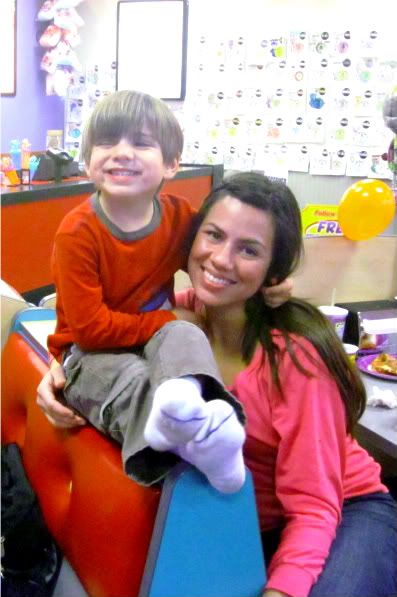 sam and mommy ♥
thanks for looking!