when i bought this plaid madras patchwork fabric, i didn't know exactly what it would become, i just knew it was AWESOME. after contemplating some shorts for the boy, a sundress for the girl, and a matching "dolly and me" set, i decided my first project with it would be something for ME, and it would make the perfect summer bag.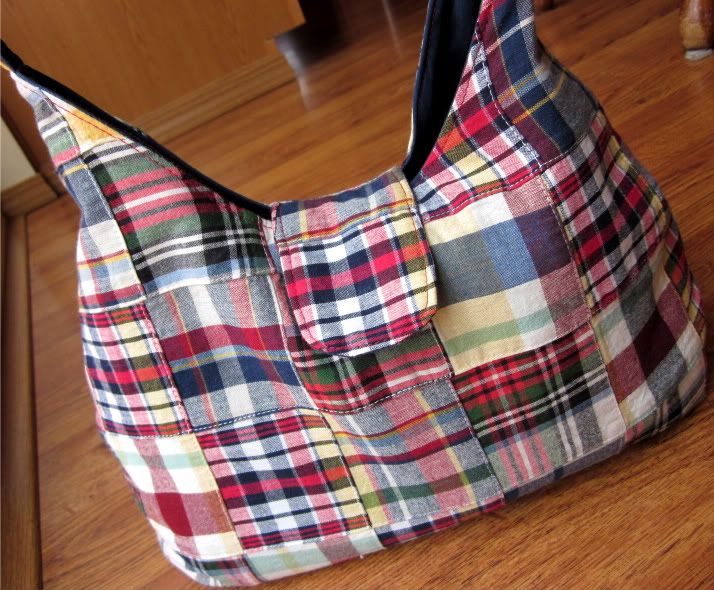 made using the
"phoebe bag" pattern
from
artsy craftsy babe
.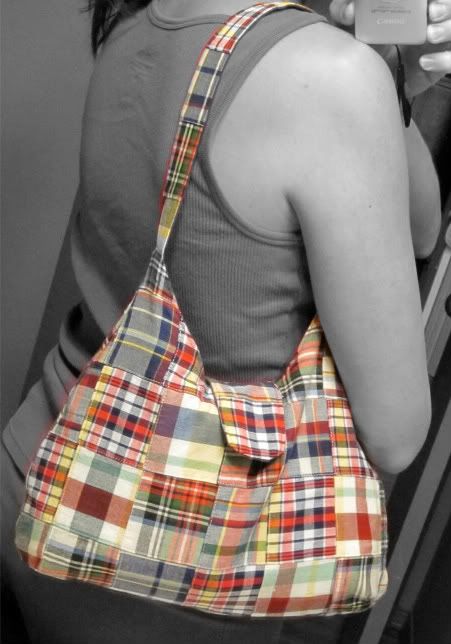 (obligatory bathroom mirror pic with cheesy colorsplash effect LOL)
i was so excited because they were blowing out this fabric for 4 bucks a yard at walmart. srsly, that is a STEAL, comparable fabrics at joann's retail for $15/yard. (i went back a couple days later and bought up the rest of the bolt, they had lowered the price to $3/yard. SCORE!) i used a navy quilting-weight cotton for the lining (that i found in my stash). it only used about 1/2 a yard of the patchwork, so for about $2 and materials i had on hand, i made this cute summer hobo purse! i love it.
thanks for looking!