today we celebrated sam's birthday with a Suess-themed party. i loved this theme from the second i saw it on the
{so wonderful, so marvelous}
blog that i follow.
the decorations: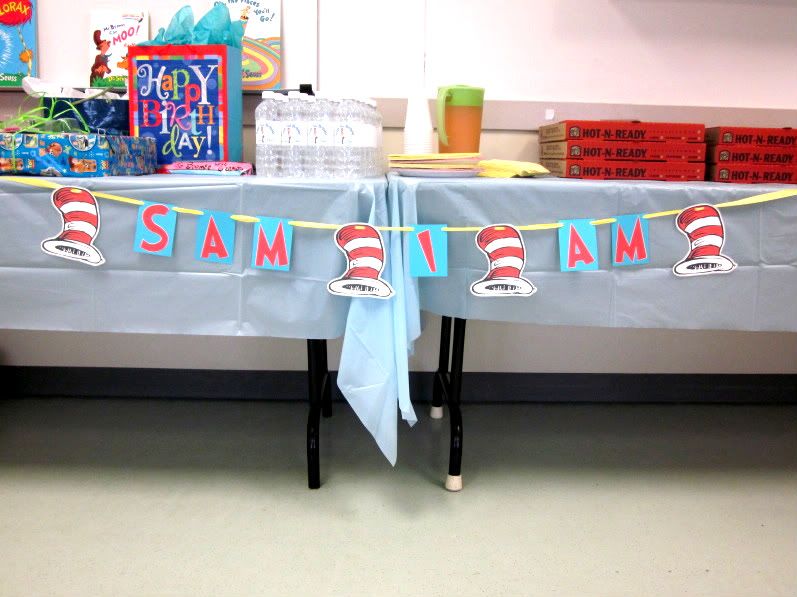 banner: i downloaded the "grinched" font and the hats were just some clip art that i found.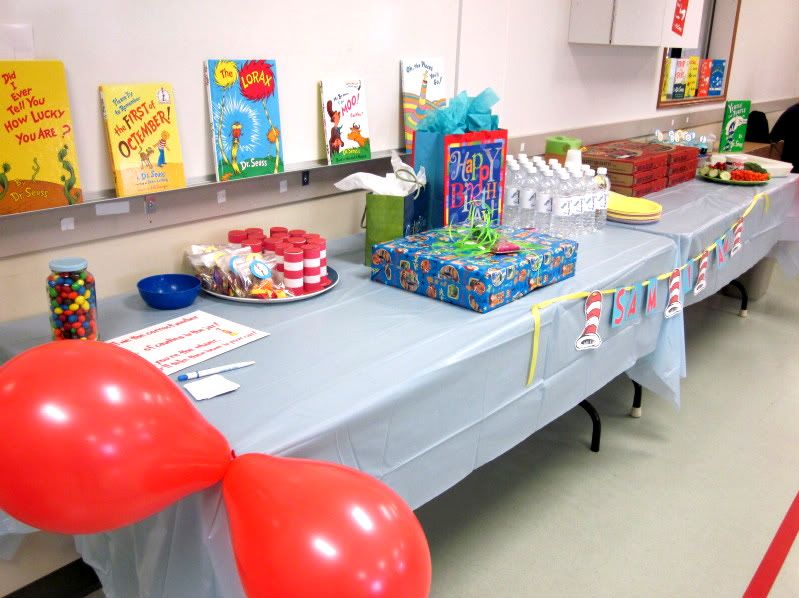 water bottle labels (these were one of my faves :)
tissue paper flowers (they reminded me of the truffula trees in the lorax)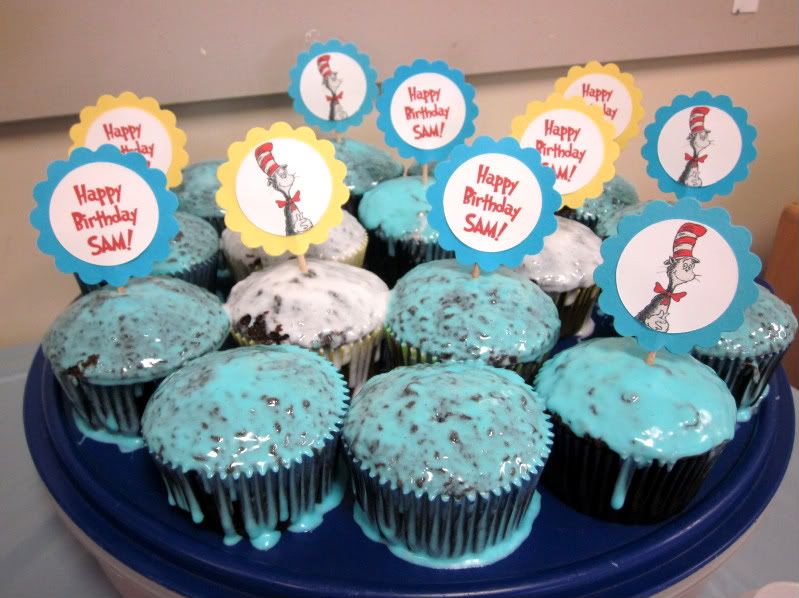 cake toppers (ignore the scary looking cupcakes. i swear i don't know what happened. the cupcakes WEREN'T hot or even remotely warm when i frosted them and the frosting was SO runny, it just melted down the sides of the cupcakes almost instantaneously. i've already fired off an e-mail to pillsbury.)
the guests: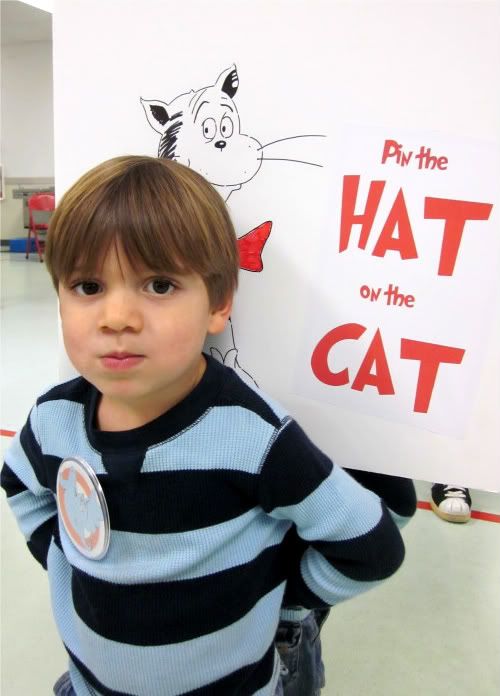 sam, of course!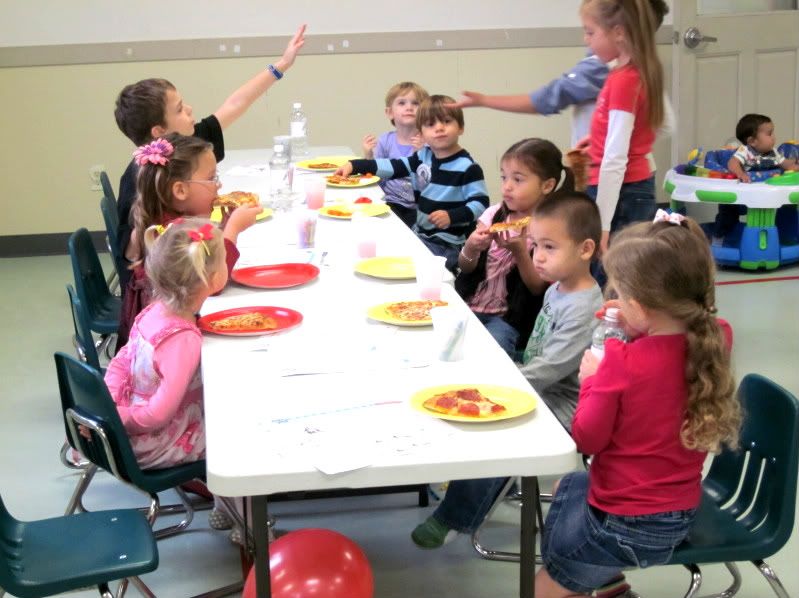 L to R: lillyanne, violet, logan, kaylee, sam, alex, katie, alyvia, CJ, hannah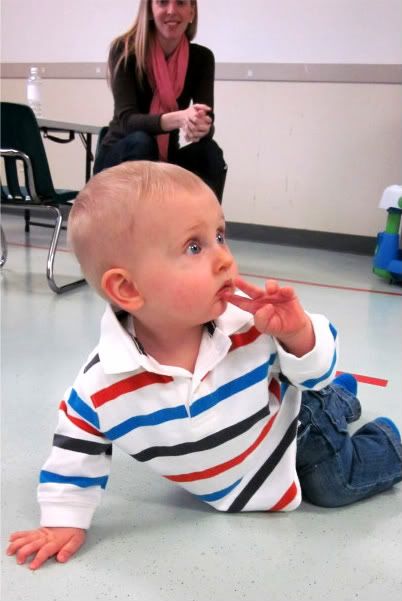 jackson, looking very studly in his lil' striped polo shirt :)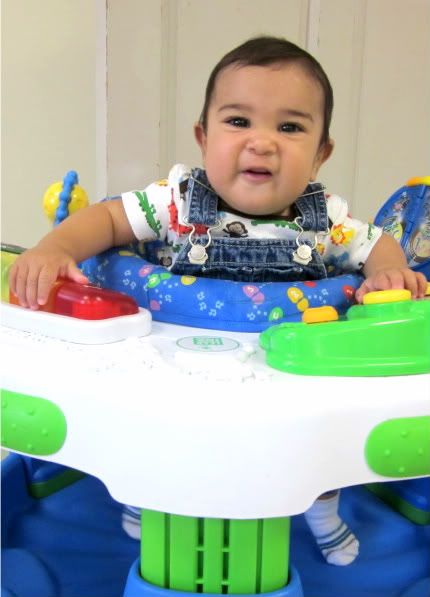 quincy ♥
mollie and miles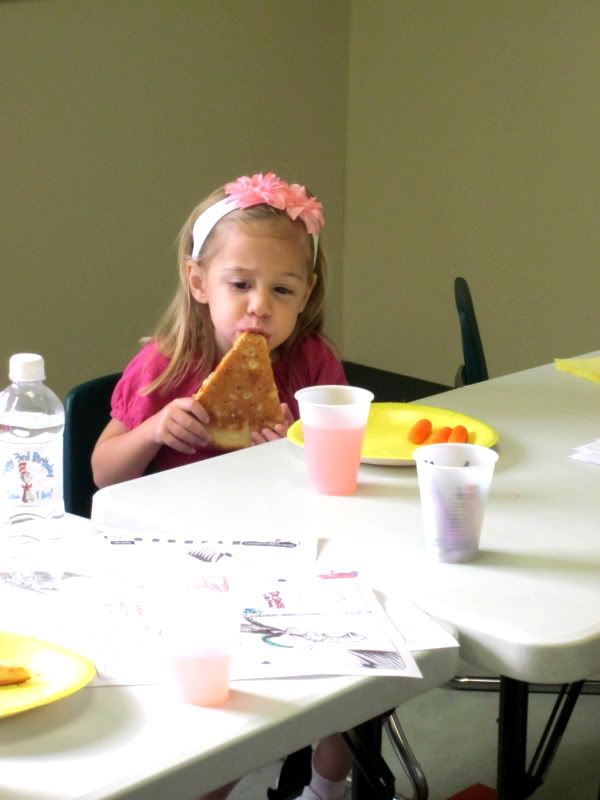 gabby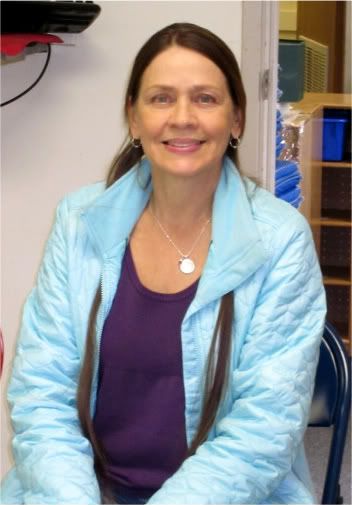 grammy
the activities:
we played "pin the hat on the cat" (and for the record, i had NOTHING to do with judging whose hat was closest, we recruited nathan's buddy dan to be the judge. thought i'd throw that in there since my kid won LOL)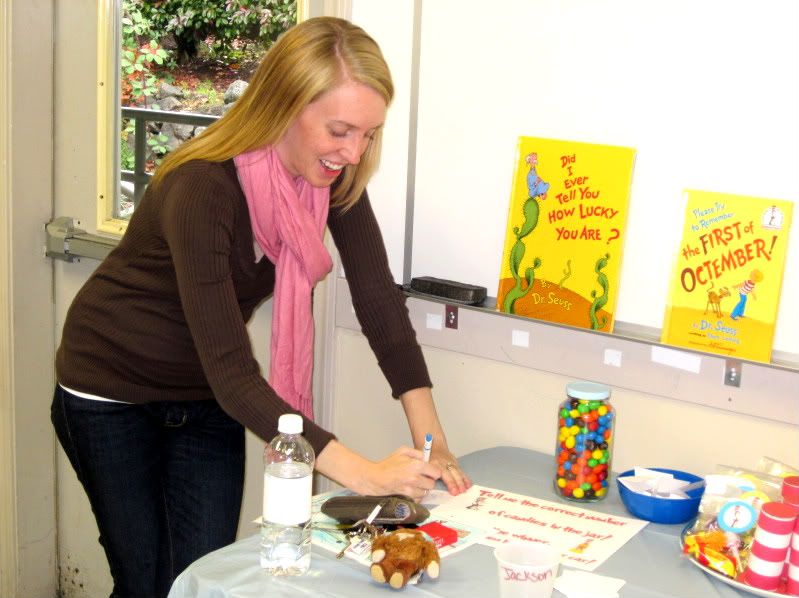 "guess the correct # of candies in the jar" game.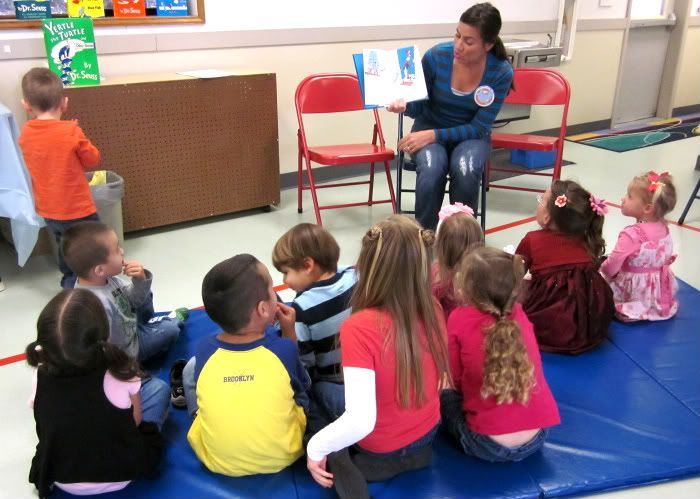 storytime. we read "the cat in the hat", of course!
daddy helping sam open presents.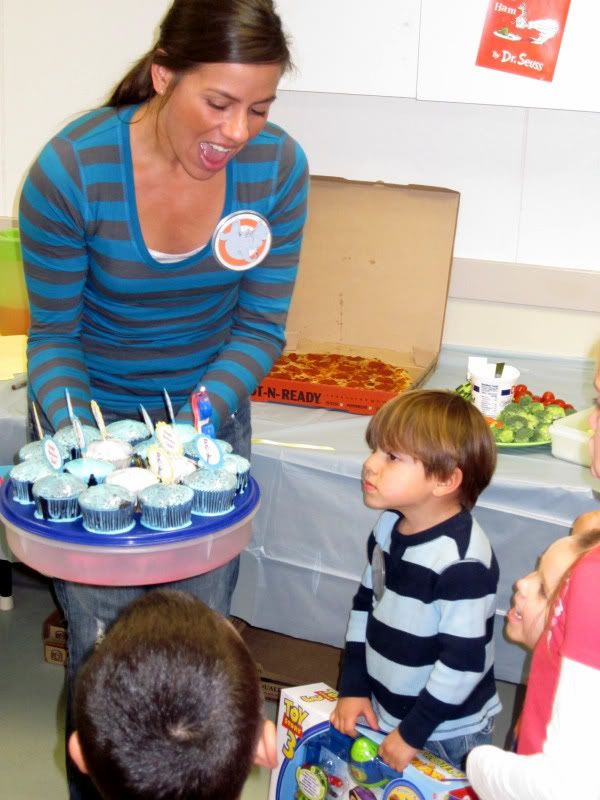 cupcake time! excuse my gaping mouth, we were mid-song. and i love my kid's expression here, doesn't he look SO excited?! :D
we had a wonderful time with all of our friends, and i was very pleased with how everything turned out! well, with the exception of the cupcakes. thanks to all who helped us celebrate ♥
and thanks for looking!