i started halloween morning out by doing a 12K trail race up in port gamble with several friends. which would have been quite enjoyable, had it not DUMPED rain on us the night before, rendering most of the course slippery and muddy. nevertheless, sunday morning turned out to be *beautiful*, and it was worth braving the mucky trails just for some of the costumes. my personal favorite: the hooters guy. oohhhhh yeah.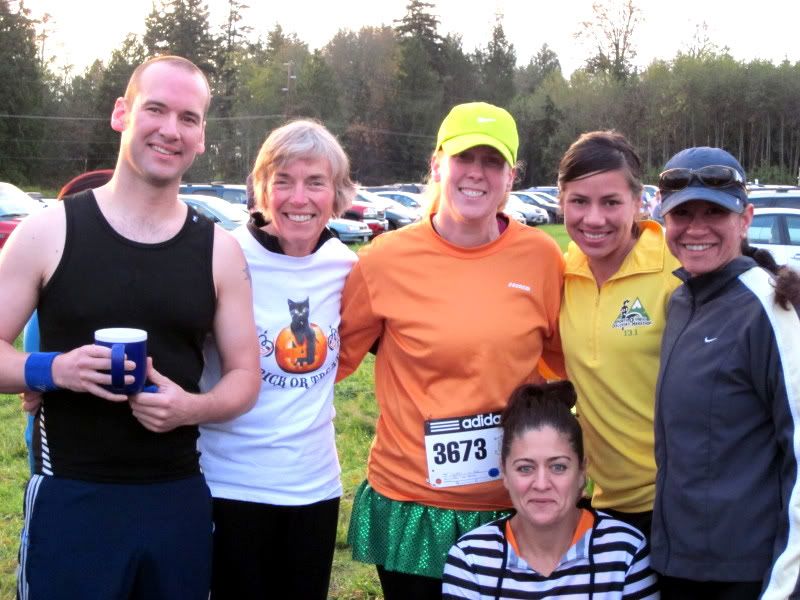 pre-race. michael, ruby, dee, audi, me, rocky.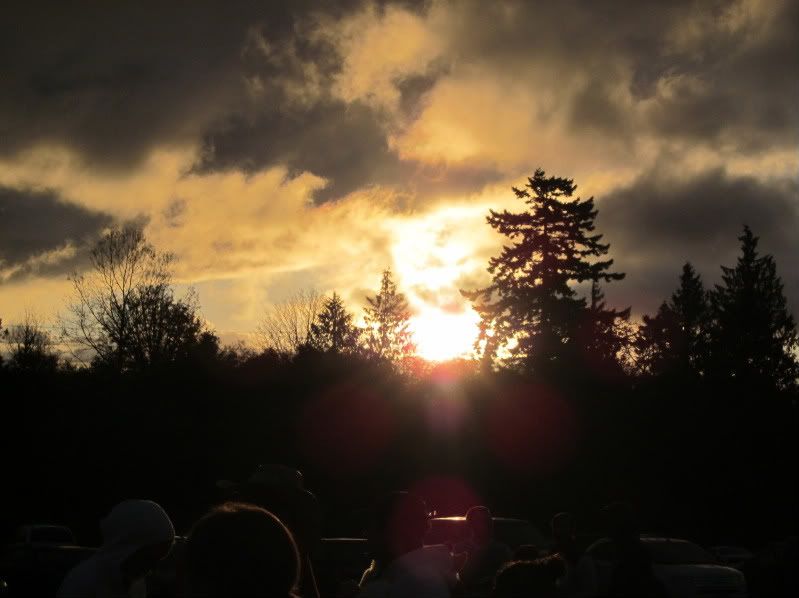 the sun getting ready to poke out at us.
audi and i, post-race. it looks like i have no halloween spirit, but that's just because you can't see the really cute orange and black striped tights i was wearing.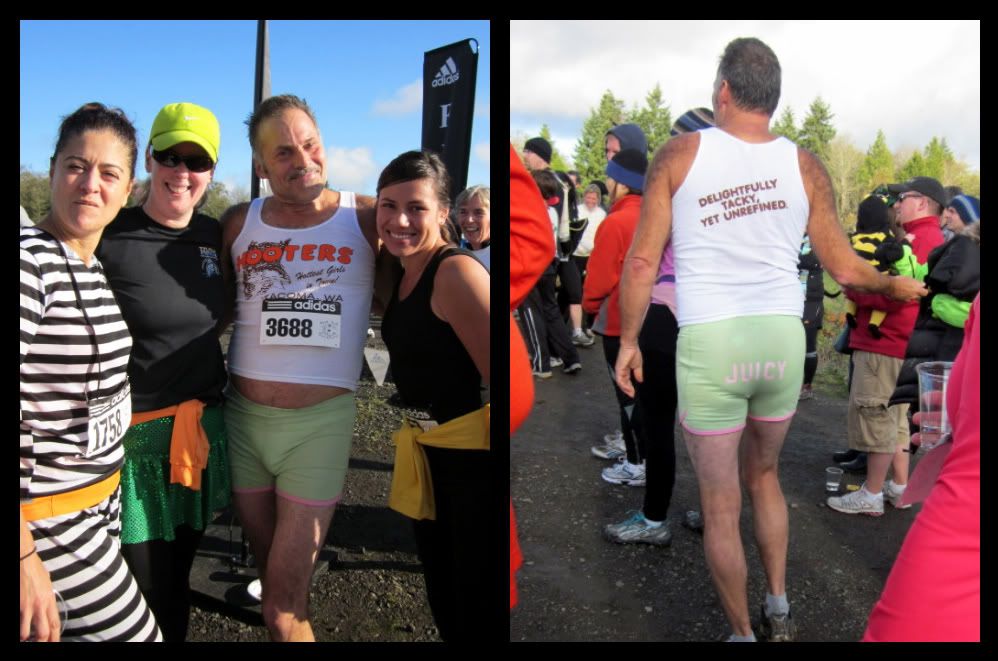 my vote for best costume LOL
and some pics from halloween evening, spent with the fabulously fun Hughes fam. jeff kept nathan company in front of the fire pit in our driveway where they handed out candy, while heather and i walked the littles around the neighborhood.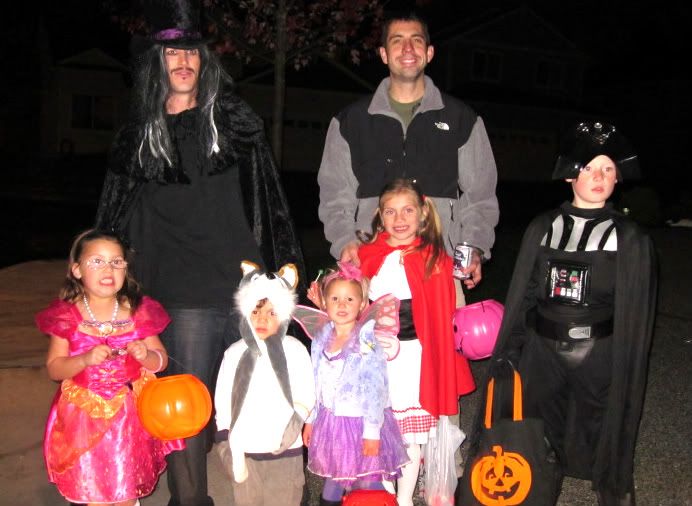 jeff, nathan, and all the littles. i am still not quite sure what jeff was supposed to be....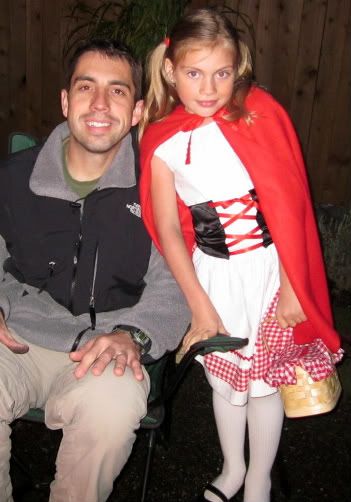 daddy and lil' red.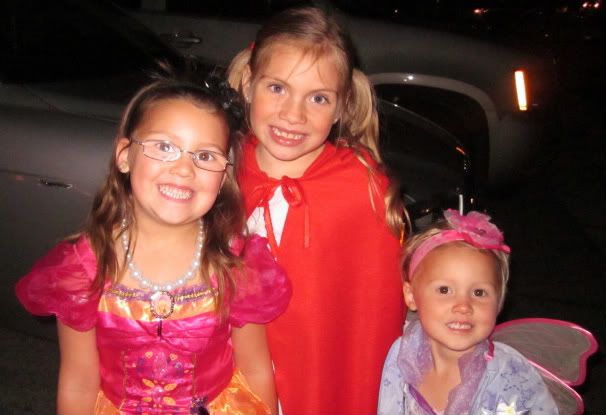 the girls ♥ violet the princess; katie as little red riding hood, and lilyanne as a fairy princess.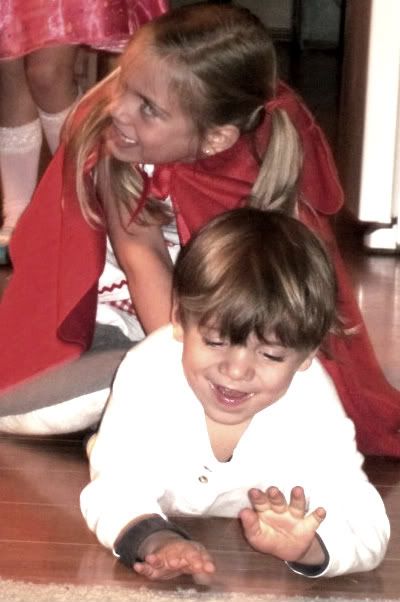 katie, pushing sam around on the floor at the Reider's. they thought this was great fun :)
thanks for looking!