what do you get when you take 2 adults, 4 teenage boys, and some gorgeous backcountry in the olympic peninsula wilderness? a week of memories that will surely last a lifetime. nathan and austin did a 50-mile backpacking trip last week with scouts (they actually finished at around
55
miles). here is a brief description of the route they hiked:
"Perhaps nowhere is the punishment as great and the rewards as high as on the park's remote Skyline Trail.
The heart of the Skyline is a ridge trail that weaves, sometimes imperceptibly, along the crest of the divide between the North Fork Quinault and Queets rivers, two of the wildest on the continent. The Skyline travels through what is considered the wildest part of the Olympics that can be visited on an official trail. It is managed by the National Park Service as a primitive route, with one gritty stretch marked only by cairns.
At 46 miles for the complete loop, with a total elevation gain of about 9,200 feet, this is not a trail for casual or inexperienced hikers. We will be doing 4 miles of additional hiking to get to 50 miles- this route should be spectacular."
the coolest part they told me about? the BEARS. yes, they saw bears on 3 different occasions throughout the week. you can see pics from the entire week
here
.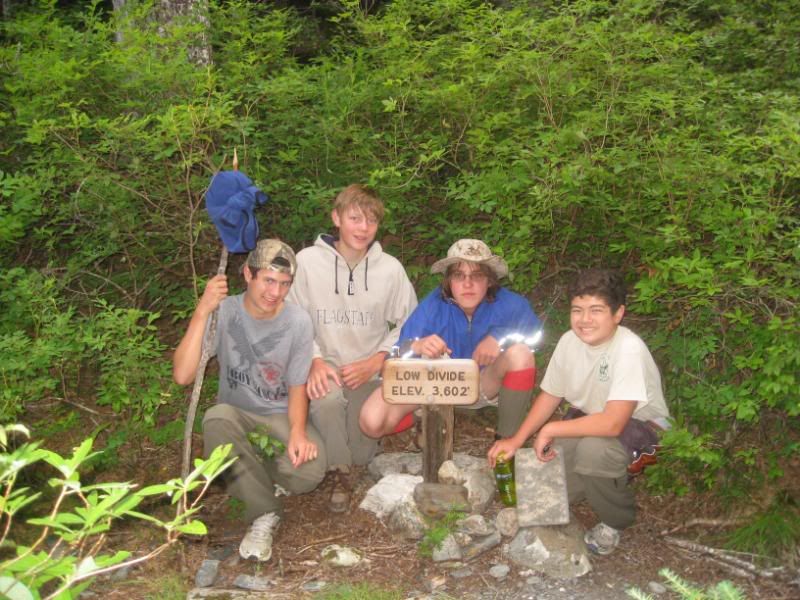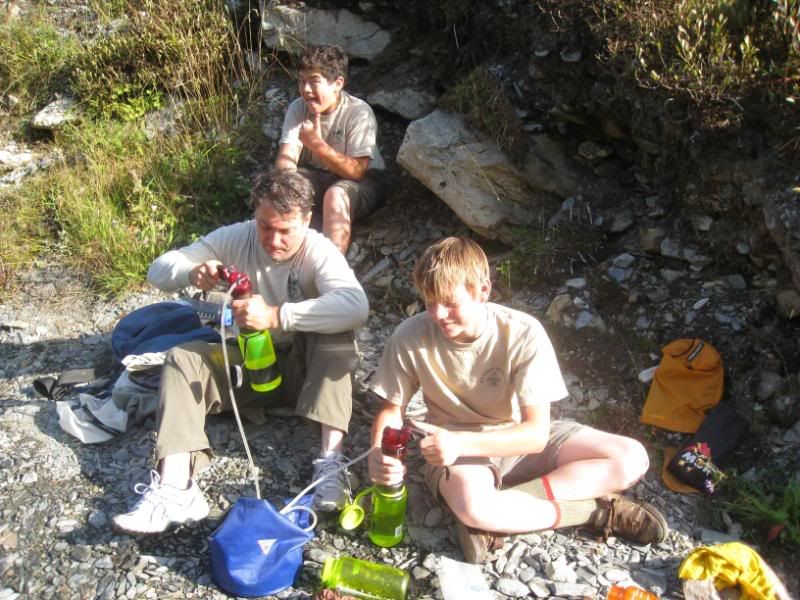 yeah, this is a little too backcountry for me. purifying some water from a creek.
putting food up outta bears' reach.